Although electronic mail is perceived as an antiquated tool from the 1960s, its usage is continuously on the rise. People now send 102.6 trillion emails yearly, with a projected 126.7 trillion by 2022. 
This explains why marketers continue to use this channel and strive to collect valid email addresses to expand their network and boost customer reach. Ultimately, they enjoy increased lead conversion. 
Having an email campaign without employing the services of a reliable verification tool is akin to hunting deers in pitch darkness. You have no idea if you are hitting any targets or if there are any targets to hit.
That said, your email list is only as potent as its valuable addresses, and an email verifying software will maximize your conversion chances.
But first, let's start by explaining what email verification is and why it benefits your business.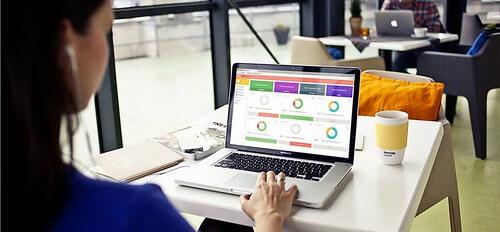 What is email verification?
You have noticed that when you open an account online, you must complete an email verification process. Well, as a company that employs email marketing campaigns, this is the type of verification you need for the addresses on your subscribers' list for effective marketing, engagement, and conversion.
Verification ensures that your addresses are valid, and your email reaches your target audience.
Why do I need email verification?
Besides list building, the verification reduces the chances of your email being recognized as spam, ensures that your IP address is not blacklisted or blocked, and protects your domain reputation.
According to a survey by the Content Marketing Institute, over 80% of B2B marketers employ emails to seek customer feedback and inform about new features, products, or promos.
Email verification also refines your contact list and organizes your customers by their positions in the funnel. With this data, you can remove inactive or uninterested leads and save money by sending fewer messages to customers who are more likely to convert.
The good news is that you can enjoy all these perks by choosing AtomPark Software to verify and manage your accounts.
What is the difference between Atomic Email Verifier and Atomic Email Verifier Online?
AtomPark Software offers two similar yet slightly different options to aid in account verification – Atomic Email Verifier (a software) and Atomic Email Verifier Online (a service). Let's see what the differences between these two are.
Degree of ease
Because you do not have to download, install, and activate the Atomic verifier online, it is often perceived as easier to use, especially for "not techie users."
Unlike the Atomic verifier, which takes time, effort, and knowledge, all you have to do with an email verifier online is select a package, buy it, upload your list, and get your verified list.
List size and pricing
Since online email services are more resource intensive, they are often more expensive, and the costs rack up based on the size of your list. However, the Atomic verifier online offers discounts with increasing numbers of addresses.
But you will still be required to make this payment for every verification of a new list.
For the Atomic verifier, you can acquire a lifetime license only and receive increasing discounts per number of PCs you intend to use. The best part is that you don't have to pay more than your list grows, and you can verify as many addresses as possible without any restrictions.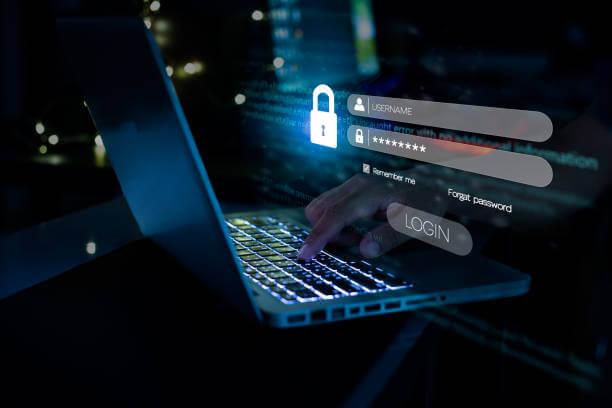 Duplicates deleting
While both services focus on verifying valid accounts, the Atomic verifier can check for duplicated addresses and eliminate them.
Verify millions of email addresses
While these tools can verify millions of email addresses, there are some unique features for you.
The Atomic Mail Verifier provides
A three-step verification process (Syntax check, Domain check, Email address check)
An intuitive interface for a user-friendly environment and understandable navigation.
Advanced settings, allowing you to change your settings for a more complex verification process with custom features.
Detailed result sheet when you export and save in any preferred format.
Support 24/7 if you have any issues or questions.
Atomic Email Verifier Online also provides the following:
MTA validation that checks the presence of an MX record through a request to the mail agent
Domain checking to identify inactive and non-existent domains.
Disposable emails checking for disposable email addresses in the lists
SMTP check that removes invalid and hard bounce email addresses from your database using an SMTP check
Catch-All Domain Checker – our bulk email verifier to identify catch-all domains, which return valid for all emails
 Syntax check
The Atomic verifier runs a primary syntax verification and removes any addresses with typographical errors. It also checks the addresses to see that they correspond with RFC registrations.
In addition to checking and removing accounts with invalid syntax in compliance with the RFC standards, the Atomic verifier online allows you to validate the addresses before they get into your database and delete nonexistent accounts in 3 minutes.
When you implement the email verification API in the registration process on your website, your newsletter sign-up form, or anywhere you request email, you notify your users in real-time and reduce the number of invalid accounts you collect.
Filter by business addresses
The Atomic verifier analyzes the email accounts to determine the account status.
But the Atomic online tool takes it a notch higher by highlighting service accounts during the verification process. Displaying business/ company addresses allows you to understand your audience and work more intentionally on optimization for conversion 
Which verifier should I choose for my needs?
Although both services offer the fundamental task of verifying the addresses in your list, they have a few advantages that may appeal to your need better.
For example, the Atomic verifier online is perfect for
B2B marketers because of the filter by business addresses feature
Non-techies since it's easier to use
People on a budget with both a short and big subscribers list 
Businesses that do not run campaigns often, as it may be more expensive to always pay for verification to run a campaign.
The Atomic verifier will be preferable for:
Techies
Companies that run campaigns regularly, as the one-off payment will be more cost-effective
Businesses with an exhaustive and increasing subscribers list to verify
 We also recommend…
AtomPark Software has a suite of other software tools that work better with our verifiers, including:
The Bulk Email Sender – allows you to send personalized emails to multiple recipients simultaneously.
The Email Tracker is a web-based tool for tracking your sent emails and monitoring your campaigns, including countries and times the messages were read, open-and-click rates, campaign comparisons, etc.
The Email Hunter – helps find new emails and expand your mailing list, thus saving time.
The Email Logger – this tool allows you to extract email addresses from Word, Excel, PDF, and other documents and folders with the extraction plug-ins.
The Whois Explorer works with every domain, including but not limited to the popular .com, .net, or .org websites, allowing you to extract domain owners' email addresses, names, phone and fax numbers, etc
The List Manager – it helps to manage your email list with different filters.