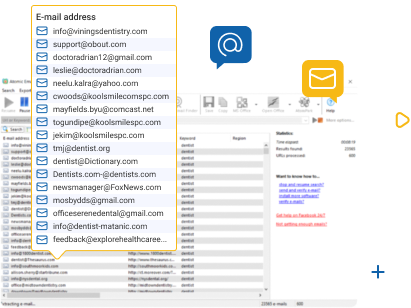 Atomic

Email Hunter

Increase sales by finding the perfect high-quality targeted mailing list
Protected from virus and malware
Recommended by 99% of our users
Get the perfect list of your target audience in a single click
Only one word is needed
Reach the highest level of sales with people who are interested
Enter a key phrase related to your business or target audience, and
the application
will find relevant websites, scan them, and collect email addresses.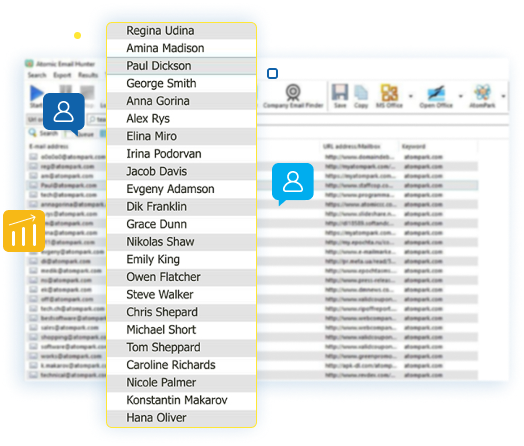 Recipient's name as a key to loyalty
Increase the Open Rate with a personalized email list
Our tool extracts email addresses with usernames from webpages. As a result, you will have an Open Rate that will be higher by 25%.
This email extractor tool will help reach each customer as a VIP:
Digital Marketer
Motivate customers to communicate with you at each stage of their journey. Add interaction to engage clients and induce.
Sales Marketer
Motivate customers to communicate with you at each stage of their journey. Add interaction to engage clients and induce needed actions. Motivate customers.
Acquisitions Manager
Motivate customers to communicate with you at each stage of their journey. Add interaction to engage clients and induce.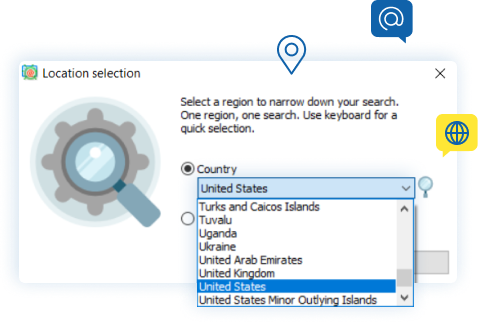 People's email addresses in your area
Connect with people who are interested in your proposition
You can get email addresses from a specific country where users live in. It helps create the most relevant proposition and choose the right tone of voice.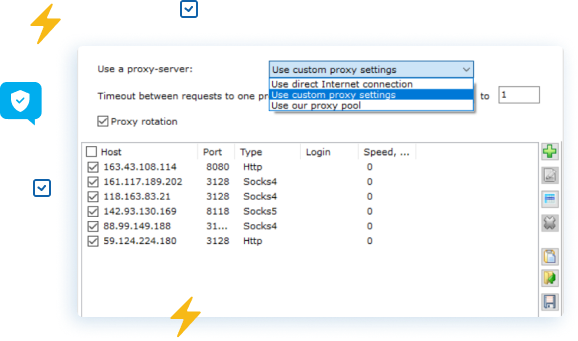 Any number of recipients
Try it to keep yourself from being blocked
Thanks in part to our unique configuration, you will be able to control the extraction speed. This will protect your software while you extract email address from website and keep your IP address from being blocked.
Advanced services will save hours in getting prospects' emails from social media sites
Mailbox Plug-in
The built-in Mailbox Plug-in will allow you to extract email addresses from Gmail as well as from Hotmail, Yahoo, and other email services.
Facebook Plug-in
You simply need to specify the criteria to search for people (that is, your target audience) and get the contact information of each listed Facebook profile such as name, email address, job title, website, and so on.
Yelp Plug-in
You can extract emails easily from Yelp.com. The email addresses of local services should be helpful for all email marketers. All these plug-ins are free of charge and already integrated into Email Hunter.
Twitter Plug-in
Atomic Email Hunter will provide an excellent service in extracting email addresses from Twitter, a highly established social network where you can easily find some potential clients.
EXTRACT 2500 TARGETED EMAILS IN LESS THAN 5 MINUTES
No recurring fees. Pay only once and it will work forever!
Extract email addresses for your industry with Email Hunter:
Digital
feel free to get a pool of real emails from your niche audience effortlessly anywhere and anytime with Atomic Email Hunter's automated software email extractor tools — advance your targeted advertising
Restaurants
it is a great opportunity to find target emails of potential guests or prospective customers online for distributing your offers from restaurants about profitable deals with this bulk email finder
Affiliate
the offered mass email extractor lets affiliate marketers find potentially interested customers and cooperate with them on trust terms. This email hunting takes minutes and can be automated
eCommerce
thanks to the website email extractor's tools, enthusiasts in the field will boost their abilities to reach out to different markets and improve customer support capabilities by contacting end users first
Why should you use Atomic Email Hunter?
Thank you for such great program atomic mail hunter, it really work as magic. keep the good work.

Your programs are fantastic, by the way, Atomic Email Hunter is the best on the web

Very pleased with the software, it had greatly enhanced our efficiency. Will recommend it to my industry partners for sure.

How to install Email Hunter on MacOS
Intel or Apple M1
Take a look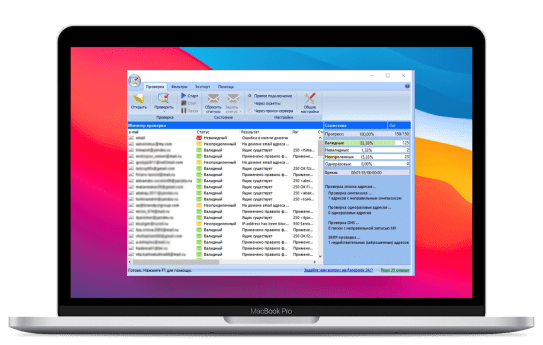 Developed for the most flexible way to crawl a website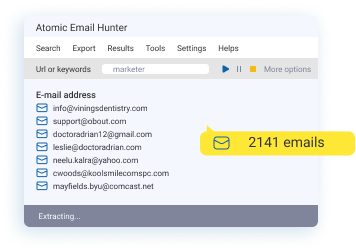 Simple interface
The main
email crawler
interface is presented
as a search field and search log with extracted results.
When you start working with the program, you will notice some short hints that will help you understand how Email Hunter works.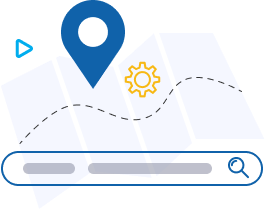 Variety of searching methods
By default, Atomic Email Hunter searches through webpages by using 8 primary search engines. If you want the email crawling application to work with other search engines, select the search engines that you prefer from the list of available search engines.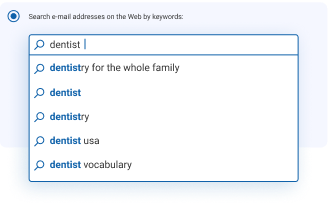 List-merging operations available
After the data has been extracted, you will see the search results as a list of email addresses and some additional information (if anything was found). Email Hunter will allow you to apply standard list-merging operations by sorting certain parameters, deleting duplicates, and finding a specific email address.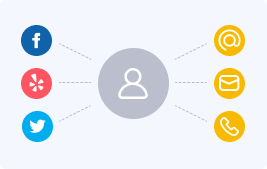 Plug-ins
The program can extract email addresses from Facebook by getting the contact information of every listed Facebook profile.
The built-in Mailbox Plug-in will allow you to extract email addresses from Gmail as well as from Hotmail, Yahoo, and other web email services.
This plug-in will help you extract email addresses from
www.yelp.com
. You just simply need to set up the necessary settings.
Latest updates will make your work even easier
Atomic Email Hunter 15.20
2021-12-28
External proxy list updated
The Yelp plugin fixed
See more
Make sure your database is valid
Use Atomic Email Verifier to clear and organize your email lists to ensure complete delivery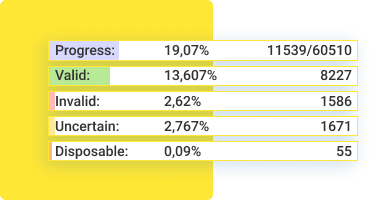 Try Atomic Mail Verifier for free
The program checks email addresses against standard spelling rules
Connect to the SMTP server to check the existence of an email address within the server
Domain is verified; If the domain is incorrect, the email address will not exist
Fast and easy mailing lists will be imported from local files of different formats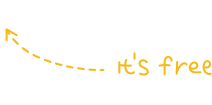 GET THE DEMO
Experiencing technical issues?
Contact our customer support to quickly resolve issues as well as experience excellent customer service.
In case you're wondering…
What is Atomic Email Hunter?
Atomic Email Hunter is a powerful
tool that extracts and collects email addresses
with usernames from webpages. A targeted email list is the first step towards the success of your email campaign. Once you add the website addresses on the Online Emails Extractor, it will harvest and collect thousands of relevant email addresses from them in minutes. This easy-to-use program will perfectly suit your needs for extracting email addresses by using filtering rules and find any email within a few seconds!
What parameters does Atompark email extractor software search for?
Our email hunting software is developed for crawling flexible websites and collecting email addresses. These features make Email Hunter a powerful and useful tool for mass email marketing. With our web email extractor, you can extract email addresses from websites where you know your potential customers are by using keywords that are specific to your business. That's why we call it the amazing and valuable Email format finder!
Where can I read more about Atomic Email Hunter?