An email is an essential tool for communicating with clients and prospects, delivering marketing messages, and growing your business. They are increasingly vital to business success today. According to statistics, the email sent and received daily in 2022 so far has been estimated at 333.2 billion, and a massive $42 ROI is made on every dollar spent on email marketing. 
However, compiling bulk clients and prospects contact lists and managing them effectively can be a nightmare in today's demanding work schedule.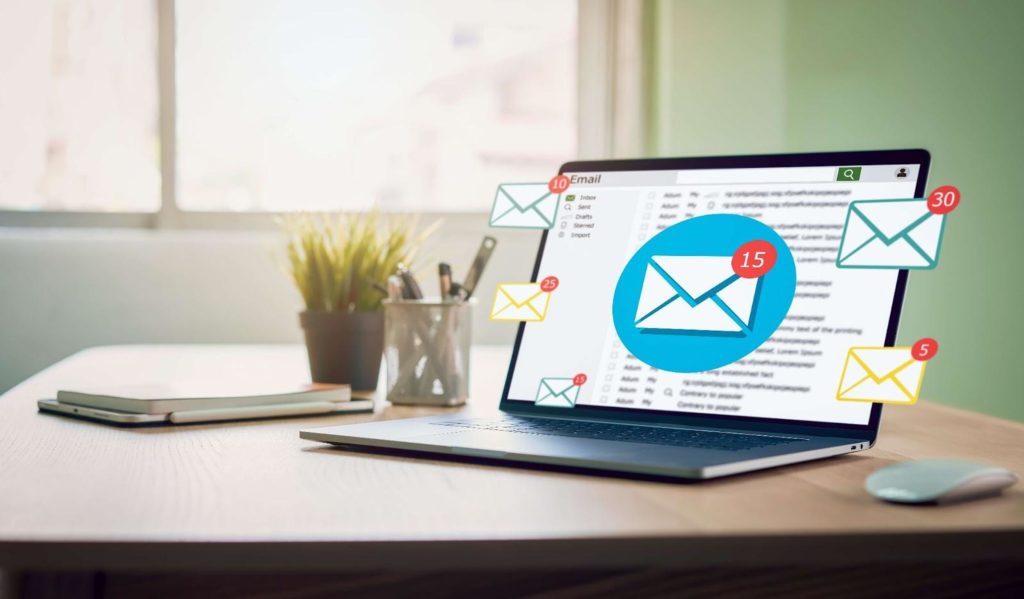 Thankfully, with the help of an extractor, you can improve business processes by quickly and easily extracting addresses from various sources. Automating contact list sourcing, and filtering them with an email verifier online tool, before bulk-emailing with an automatic email sender— reduces manual labor and improves productivity.
In this piece, we'll look at how you can easily boost business productivity with an extractor tool. 
What Does Email Extraction Software Provide?
An email extraction program is a tool that helps to capture, organize and store every email you receive from your customers or clients in a single location. This means that you can easily access them when you need them.
Extractors also allow you to easily export these emails into a variety of formats such as PDFs, documents, spreadsheets, and text files. These formats can be used for anything from creating marketing materials to selling products on eBay or Amazon.
Bulk email extractors can be used by anyone who sends out emails, but it's especially useful for marketers and business owners who are trying to get more out of their digital campaigns. 
If you use a newsletter with your blog, then you probably get more subscribers than if you just send out regular newsletters. Extractor software allows you to have the best of both worlds: mailing lists and newsletter subscribers!
The main purpose of email harvesting software is to extract the key data from the email file. There are many benefits to using this type of software.
You can easily search for specific information in the message, such as sender, recipient name, subject line, date, time, and attachments.
It also allows you to filter out any unwanted or irrelevant addresses from your business contact list.
The best part about it is that it does not require any special knowledge about searching for business contact lists on your own or relying on Google or other search engines for the same purpose.
What Is An Email Extractor Used For?
An extractor is a powerful software to get email addresses from websites and other sources, including those associated with social media platforms.
These handy programs can also be in the form of an email scrapping tool on your browser extension. Email scraper software allows you to capture the content of any email message – whether it is sent by your customer or by someone else. 
You can then use this information for marketing purposes such as generating leads and contacting customers directly.
Extractors are great at grabbing all of the details from your marketing campaigns, including subscriber information and open rates, as well as sending more messages to the same people. Once you've gathered those details, you can use them to create a list of potential customers or clients and start following up with them.
For example, you may want to create an automated sales process that will send out emails regularly to existing customers who haven't responded to previous communications from your company. Or you might want to send out different types of messages depending on what type of customer they are and what their interests are.
Extractors can also be used for gathering data about your customers' interaction with your product or service. For example, if you're running a restaurant website, you might want to collect information about how long people stay at your restaurant and what their favorite dishes are so that you can personalize future visits based on those findings and make them more enjoyable for your guests
In addition, the scraper software makes it easy to filter out duplicate contacts from your lists before they're used in other parts of your marketing efforts. This ensures that you're only sending out relevant messages to qualified leads.
How An Email Extractor Can Help Your Business?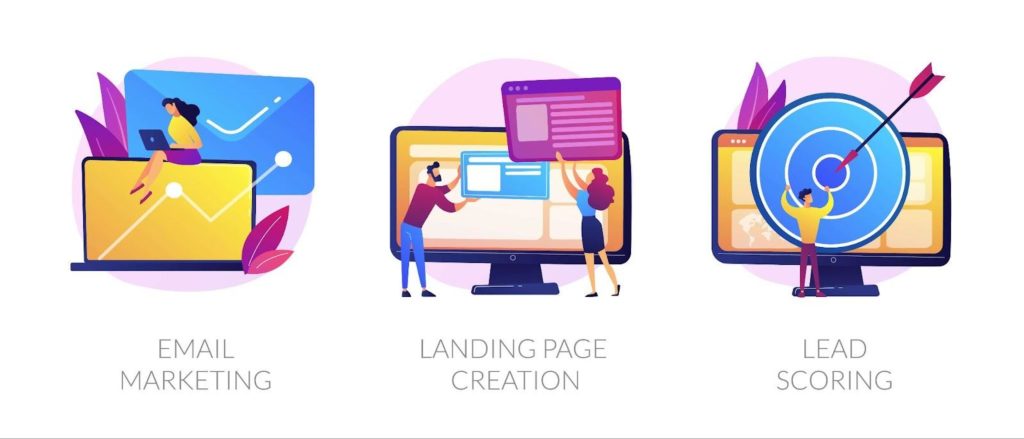 When it comes to reaching out to customers, email is still the most reliable and cost-effective method. But, how can you make sure you're getting the right information out of your mails?
That's where an extractor comes in handy. It is a software tool that automatically extracts data from your messages and stores it in an organized way. You can use this data to track your audience, segment them and build custom content based on their needs.
An extraction program scans through large volumes of messages looking for specific keywords. The extracted data includes the sender's name and subject line, as well as any attachments attached to the mail.
Extracting data from emails is a great way to get insights into the behavior of your customers. It can help you build a more personal relationship with them, and give you the chance to make better-informed decisions about your business.
In summary, the extractor software can help you: 
Save a lot of time. Rather than having to manually extract emails from a website and other sources, the extraction software can do it automatically. This can be a huge time-saver for users, especially if you need to extract a large number of business contact addresses.
Avoid spam and keep your business contact lists organized and up-to-date. By automatically extracting contact addresses from a variety of sources, the extraction software can help users avoid having to manually update their contact lists. This can be a valuable time-saver for users who need to keep their lists current.
Boost your contact list with new subscribers: One of the best ways to build your business contact list is by collecting emails from those who already have an interest in your business. By doing this, you can look at the content of their messages and start building a relationship with them. You can also use this information to create targeted campaigns for future customers.
Capture leads in a simple, automated way: With an extractor, you can send out mails that are specifically designed to appeal to your target audience. This allows you to send out fewer mails, but they'll be more effective because they're more relevant. 
You'll also be able to keep track of which messages are most effective so that you can improve on them in the future!
Create more targeted marketing campaigns: People often forget about the importance of personalization when it comes to marketing campaigns and ads. 
However, as we've learned from our previous article about how personalization can increase ROI for your business, it's one of the most important things you can do when it comes to getting leads from social media platforms like Facebook or Twitter. An extractor is a great tool for automating this process so that you don't have to worry about it at all!
Automate Your Process With Atomic Email Hunter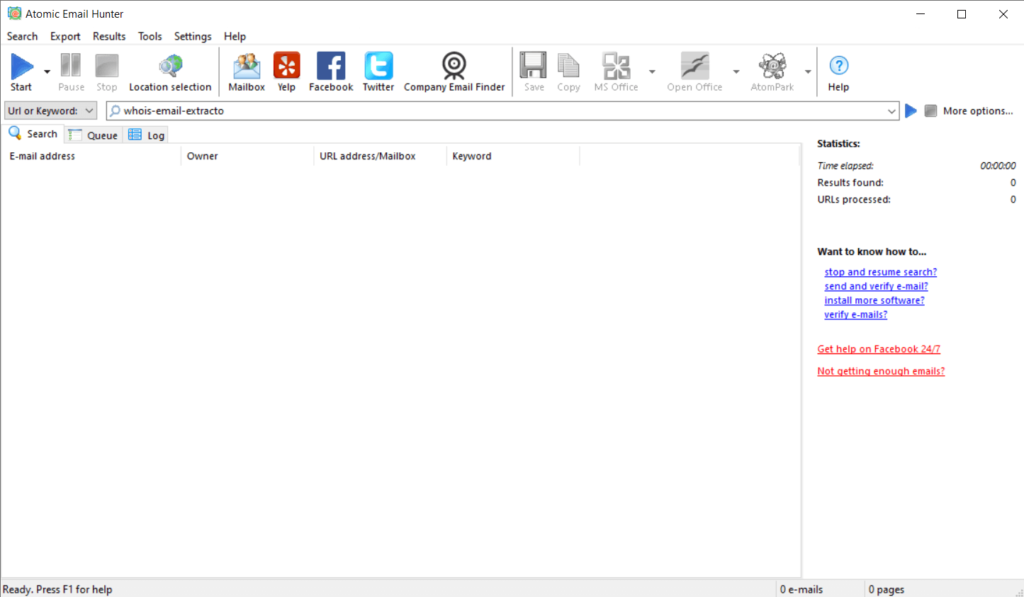 When it comes time for you to get organized and prioritize your tasks, there are many things that can help you out. The Atomic Mail Hunter is a simple and powerful tool that helps you keep track of all your messages and follow up on them automatically.
The program is a fast e-letter tracking tool with all the features you need to manage your email hunting and marketing campaigns, allowing you to track your email opens, clicks, and replies in real time so that you can follow up with customers who are interested in what you have to offer. 
This allows you to create an action plan based on what's happening with each of your campaigns. It also gives you the ability to customize your tracking parameters so that they work best for your business needs.
In summary, with the Atomic Email Hunter, users enjoy: 
A powerful search tool that allows users to find messages by sender, subject, date, and location.
The ability to verify the contact list and filter out invalid or duplicate emails.


An easy-to-use interface and user-friendly features that is easy to navigate.
A variety of filters and search options can be used to specify the type of information you want to see in your search results and find emails in specific categories or by specific people.
An "Archive" button that allows users to quickly find all of their archived messages in one place.
Real-time results, so you can see how many emails have been found so far in an hour, day, week, or month – whichever interval you prefer! You can even view summary stats such as the total number of mails recovered over various time periods as well as average response times for each domain type (company name).
Summary 
An extractor is software that helps you extract relevant data from your emails and save it in a manageable database and convenient way. It enables you to perform email marketing on a large scale. The software will give you the most valuable and relevant information that you can use to improve your business efficiency and help you save time.
You don't have to spend hours, days, or weeks manually extracting all the information from your digital campaign because a good extractor tool such as AtomPark Software's Atomic Email Hunter does it for you by using advanced algorithms and knowledge from industry experts who have been in this field for years. 
Email extractor software also has a built-in analytics section where you can track all of your campaigns, including the number of subscribers and unsubscribes, open rate, click rate, and much more. This feature helps you understand what works best for your audience and how to improve their experience with your emails.
The software is compatible with all major email marketing platforms like MailChimp, Constant Contact, Aweber, GetResponse, and many others.