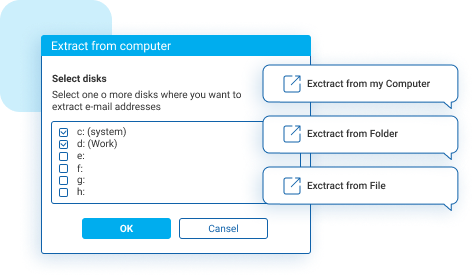 Atomic

Email Logger

Extract emails from Word, Excel, PDF and other file
Atomic Email Logger Features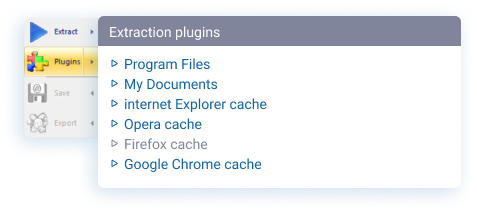 Word, Excel and PDF files
Plugin technology allows the
extraction of addresses
from any file type. The basic files which the program harvests are *.doc, *.docx, *.pdf, *.xls, and *.xlsx. File size should not exceed 500 MB.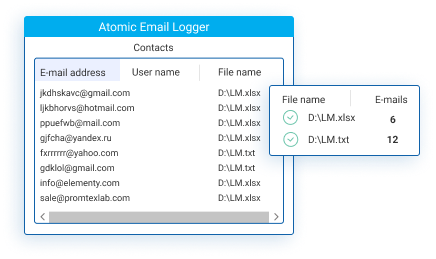 Extract from Selected Folders
The software scans all files in a specific folder and extracts email addresses from them. This is a great time-saver, if you have many files with contact information.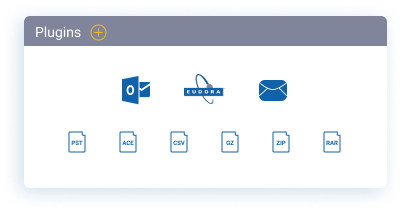 Existence of Extra Plugins
Installing additional plugins gives you the ability to extract emails from PST files, CSV files, ZIP, RAR, ACE, and GZ archives, as well as popular email clients (Outlook, Outlook Express, The Bat, Eudora, Incredimail).