Protected from virus and malware
Recommended by 99% of our users
Atomic Email Logger Features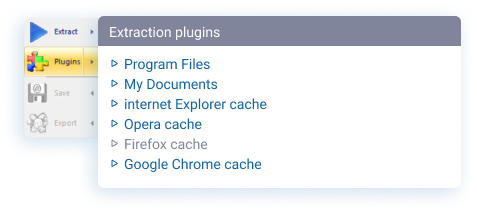 Extraction Plug-ins
Plugin technology allows the extraction of addresses from any file type. The basic files which the program will extract email from PDF, DOC, DOCX, XLS, File size should not exceed 500 MB. Read more about
Atomic Logger Features.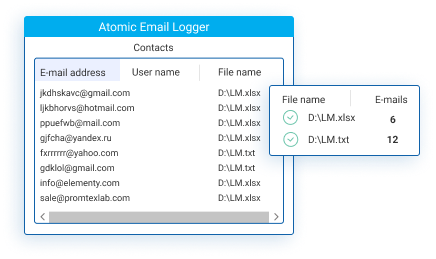 Extract Addresses from Selected Folders
TThe software scans all files in a specific folder and extracts all the email addresses from them. This is a great time saver especially if you have many files that contains a lot of contact information. Don't forget to click here to get a free trial of our
email search tools
.
Extract electronic mail addresses for your needs:
Entrepreneur
navigating through tons of docs for finding your former customers' data or establishing new connections with potential customers after receiving extracted files in minutes
Sales Marketer
accessing addresses in any files on your PC — saving time on surfing through files for the same information manually to adjust your sales marketing strategy
Digital Marketer
generating a list of contacts via this email extractor from text files in any folder automatically for presenting targeted ads, increasing the campaign's cost-efficiency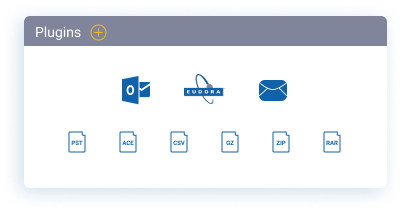 Adding Extra Plugins
Installing additional plugins will allow you to extract email addresses from CSV files as well as from ZIP, RAR, ACE, and GZ archives. It will also allow you to extract email addresses from popular email clients such as Outlook, Outlook Express, The Bat!, Eudora, and Incredimail.
How to start the email extraction process
Choose the hard drive, folder, or file you want to extract from then click «OK»
Atomic Email Logger will extract all the addresses and will prompt you to save them to a file
EXTRACT 2500 TARGETED EMAILS IN 5 MINUTES
No recurring fees. Pay only once and you can use it for as long as you wish!
Extract addresses from PDF for the following markets:
Apps
thanks to the software, you get a new source of targeted digital mail — save them separately on your device and use them for establishing in-depth contacts with potential customers
Digital
this email extractor from PDF offers extensive lists from your device that were hidden otherwise, letting you update your proven buyers about sales and attract the attention of new customers with top deals
eCommerce
boost your digital management with this email ID extractor from Word files — obtain addresses to maintain your current contact lists and adjust your marketing campaigns on targeted solutions
Affiliate
start generating huge amounts of targeted leads for your marketing campaigns with the Atomic email extractor for PDF in automatic mode, increase affiliate sales, and foster familiarity through such lists
How to install Email Logger on MacOS
Intel or Apple M1
Take a look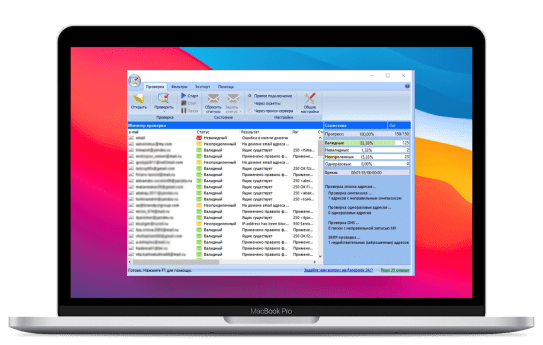 Why Atomic Logger
When I started using the Email Logger, finding email addresses that are hidden on my own computer, the first time I did this, I found over 15,000 FREE email addresses. To me that was shocking due to my trying to keep my computer as clean of stuff I don't want in there...so this helps me to find more free prospects and also helps me to keep my computer uncluttered as well....

Best software. Easily used.

I just thought I'd say I'm very pleased so far with the package i bought from you, although I've only really explored the sender and the logger at the moment. Well done!

Latest updates will make your work even easier
Atomic Email Logger 8.71
2022-01-18
Experiencing technical issues?
Contact our customer support to quickly resolve issues as well as experience excellent customer service.
In case you're wondering…
How to use Atomic Logger?
Looking for more email addresses? There are many more sources where you can get them, like websites, newsgroups, the WHOIS database, but you need targeted software to do it. We developed Atomic Email Logger (and our other extractors) to scan the local files on your PC and extract, not only email addresses but also, contact data. Thus, you can gather contact data from CDs/DVDs, and so on. You can extract emails from word documents. More information about how to extract email addresses from PDF using the software read
Atomic Email Logger Manual
.
How easy is Email Logger to use?
Even less tech-savvy users can manage Atomic Email Logger. Besides its user-friendly interface, the program filters the email addresses it finds and saves them to MS Word, Excel or Open Office files, or to the clipboard, as you choose.
Can I get emails from freeware files?
There is a demo version on the web. Thus, you can download Atomic Email Logger from a website that offers free software. However, a free version of the program will only be active for 7 days after installation.