Thank you for downloading
Atomic Mail Sender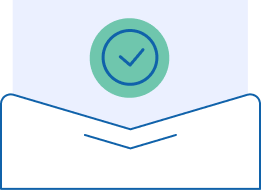 If downloading has not started automatically, please
click
here to obtain the file
Usually we are asked this questions about Atomic Mail Sender:
You can use the Atomic Mail Sender program to send mass emails. This mass mailer tool contains all must-have tools to send bulk email. You can use ready-made professional designer email templates in order to create effective mass mailings. Also, this bulk mailer gives the possibility to customize SMTP-servers and send your mass mailings instantly to the list of subscribers.
Are there any limitations on the number of addresses on the email list?
Atomic Mail Sender accepts mailing lists of any size. You can upload even the databases of milions receivers to this program.
How do I use an SMTP server with Atomic Mail Sender?
Atomic Mail Sender stands out among the other mass email programs due to the flexible SMTP settings. Use any SMTP server to which you have access, including free ESP SMTPs or one you found/rented/bought. (If you do not know where to get an SMTP server, read this article: SMTP for Atomic Email Marketing Software. Atomic bulk email sender lets you rotate SMTP servers, limit the number of emails sent through each SMTP, set delivery delays, and much more.
Is Atomic bulk email software proxy-compatible?
It's very important for mass emailing programs to support proxy. It makes it possible not to look suspicious for providers. Atomic Mail Sender supports proxies, proxy rotation, custom DNS, custom headers.
How can I test the program before buying it?
You can use a trial version for free for 7 days before buying the license.