You've probably heard about email tracing before, but what does it actually mean, and why is this something you should be implementing in your business? What's the big deal? Why do some businesses still choose to ignore it?
Up until a few years back, it seemed to be the only marketing strategy that would survive the digital age without a scratch. But, recent statistics reveal that:
But, look on the bright side. Email sees an average ROI of $36 for every dollar spent and a 760% increase in revenue for segmented marketing campaigns. And with the availability of trackers, you can now oversee the performance of every marketing campaign and make informed decisions on what works and what doesn't. 
This article debunks the myths surrounding email tracking tools and how to track email messages in real-time.
What Is Email tracking?
Simply put, this is the process of collecting data from your marketing campaigns to monitor the performance and engagement of your online messages. It's a partially automated process that involves the use of advanced software tools to monitor every email sent to a target recipient and manual effort to oversee what works and what doesn't.
What is a mail tracker? What is an email tracker? This is a software tool that helps you monitor the status of your email and know when it has been opened and by whom. These trackers are available as apps, extensions, or browser plugins. They can be installed on your computer, smartphone, tablet, or any other device with access to your mailbox. 
In short, tracking your email allows you to obtain data that you'll use to understand how your recipients engage with your messages. E-message campaigns are a measurable form of marketing that allows you to record the strengths and weaknesses of each campaign.
tracing enables you to shape your future campaigns based on your data. While tracing, you can discover what type of content your subscribers prefer when they open your e-messages, and click on links.
How Does Email tracing Function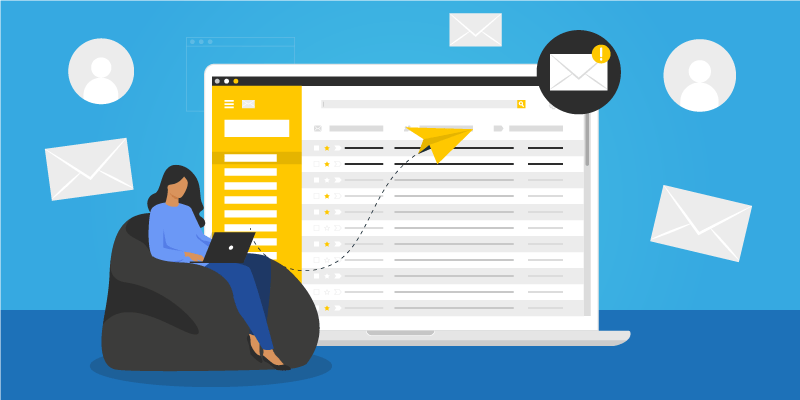 How does email tracking work? E-message tracing works rather simply, as shown in pretty much every email tracking tutorial. 
Here's how are email tracked:
First, you sign up for an email tracking software
Then you create a message template, which usually contains a tracing code from your sending service provider. 
Next, you add the tracing code to each e-message you want to send
Then you send them as usual and start receiving reports from your mail server on how they are doing
Finally, you can use the information in your reports to make your marketing decisions. The process is pretty straightforward, but it can be time-consuming if you have a lot of messages to send out and no mass email marketing software to help you out. You have to insert tracing codes into every message before sending it out and then wait for reports on how they're doing. If all goes well and you're happy with the results, then this may not be too much of a hassle for you.
tracing informs you when the email you sent has been opened. You get a notification the first time it is opened. At this point, it's important to point out that e-message tracing tools take different forms and thus work differently. 
So, how can I track an email? Generally, e-message tracing works in three ways:
Image Pixels
Image pixels (web beacons) are probably the most common way to track open rates. The original sender inserts a tiny image into the mail that they are sending. When the image loads, it records back on the tracing software.
Image pixels also record the actions performed on the sent messages, such as the web browser that was used to open it, the location the recipient opened the mail from, the number of times the mail was opened, and much more.
Trackable Links
Another common way of tracking an email is by inserting trackable links somewhere in the body of the message. You can create your own link and attach it to your website. Whenever your recipient clicks that link, it automatically registers on your tracing software.
(Read more about trackable links)
Read Receipts
When you send an e-message, you can request a read-receipt. By enabling read receipts, you can get confirmation that your e-message was actually received and read. The read receipt tracing feature is found in some applications like your Gmail account and Microsoft Outlook among others.
Importance and Benefits of e-message tracing for Businesses and Sales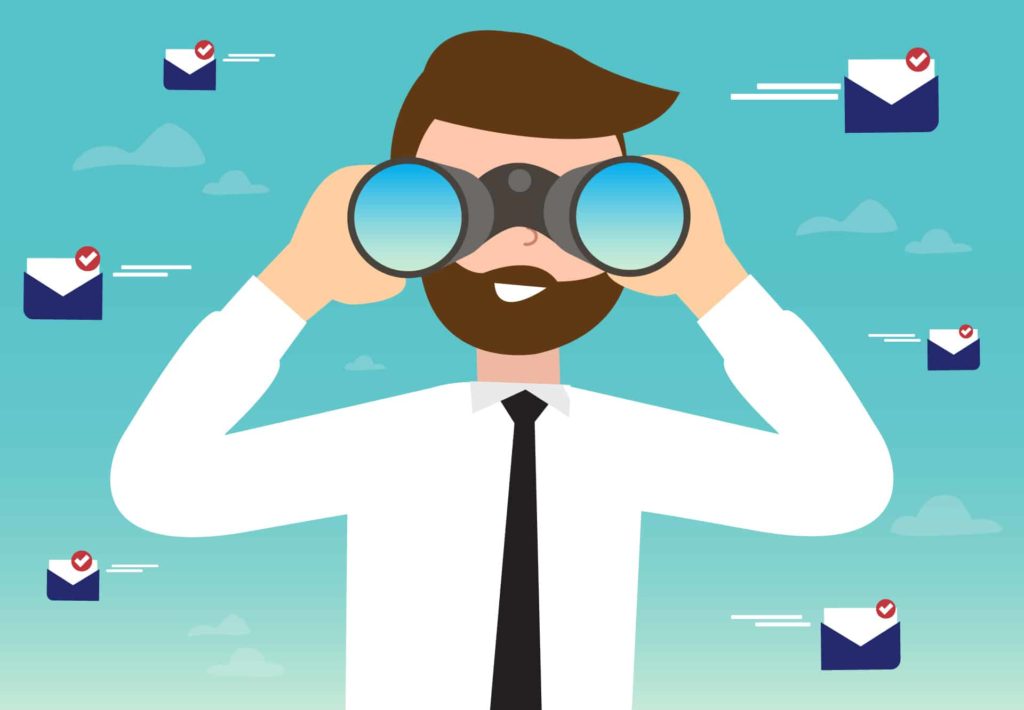 Do you feel like your sales team is constantly spinning its wheels? Perhaps they're leading qualified prospects down dead ends or failing to convert initial interest because of a lack of follow-up.
The inability to measure the effectiveness of e-message campaigns is one reason for this inefficiency. But, with an email tracking tool, businesses can gain a clearer picture of how their e-messages are performing and what marketing channels lead to useful responses.
That said, here are a few benefits and importance of e-message tracing for businesses and sales:
1. Provides Valuable Metrics
e-message tracing provides valuable metrics such as click-through rates on the embedded links and attachments, bounce rates, open rates, and the number of unsubscribers, among others. e-message tracing also allows you to know how your e-messages are performing with your audience and what they like or don't like.
For instance, if you are trying to make a sale, you can track how much time a prospect spent reading an e-message you sent them or how many times they clicked to open the e-message. If they opened the e-message multiple times, chances are that they are interested in whatever you are trying to sell to them.
2. It Provides Real-Time Insights into Your e-message Marketing Campaigns
With e-message tracing, you can get real-time insight into the progress of your e-message campaign. This means that you can make changes to your campaign in real-time if need be. There's so much you can track with e-message trackers. You can find information about how many of your target recipients actually received it, how many read the message, and what actions your customers took after receiving your message.
3. Track Leads and Sales Opportunities
Marketers who know how to track an email can better track leads and sales opportunities through each stage of the buying cycle. For example, you can see how many people clicked on an offer after receiving your e-message and how many visited your website or purchased your product or service. This reveals what works in your marketing strategy so that you can increase conversions in the future.
4. Quantify the ROI of e-message Marketing Campaigns
Without e-message tracing, businesses have no way to tell which e-message marketing efforts are producing results. And, without knowing the value of their e-message campaigns, it's nearly impossible for companies to determine if they're getting a good return on investment.
e-message tracing allows marketers to measure the success of their campaigns by analyzing metrics such as click-through rates, open rates, and bounce rates. These numbers provide insight into which content resonates with customers and where there are opportunities to improve.
5. Improve e-message Marketing Campaigns
e-message tracing allows you to track the effectiveness of the content in your e-message marketing campaigns. For example, you can see which subject lines and/or from addresses lead to the most clicks and engagement. This information can be used to improve future campaigns by testing different subject lines, from e-message addresses, graphics, and calls to action.
Using e-message tracing for Good Effect
Using e-message tracing is a good way to ensure your e-messages are being read. That's because it can tell you if the recipient opened the message and if they interacted with the content inside. If you send out lots of e-messages at work or as part of a side project with an e-message mass sender, it will help to know whether they've been opened and whether any links have been clicked. 
That way, you can tailor future communications based on what has – or hasn't – been effective in the past. Here's how to email tracking for a good effect:
Boost ROI with E-message Marketing
e-message marketing is a great way to boost ROI. The more people you can get on your email list manager, the better chance you have at growing your business and generating more revenue. It's true that e-message still has a fairly low open rate of around 16.97%. But many people are moving away from direct mail to digital marketing channels like e-message and social media.
Build a Healthy Email List
The quality of your e-message list is one of the most important parts of your marketing strategy. If you have a healthy list, it will be easier to reach people who are interested in your business and convert them into customers. It's also more likely that your e-messages will be delivered successfully. 
tracing enables marketers to build a healthy e-message list by understanding how customers engage with their e-message campaigns. With this information, it's easy to tailor the campaign by creating engaging content and providing incentives for people to sign up for your newsletter or download a white paper. 
If you want to take your email hunting efforts up a notch, use an e-message extractor from a reliable provider such as Atompark Software to get potential customer e-messages addresses from multiple sources and add them to your e-message list. 
Establish Brand Awareness
e-message is a primary driver of brand awareness. It allows you to connect with your audience on a personal level and reinforce your brand's image. For example, big companies send mass online messages through their email mass sender to target customers around the world. Although this has proven to work before, be sure to follow the best email marketing practices to drive results and avoid ending up in the customer's spam folder.
Final Thoughts
There's no better time to take advantage of e-message tracing than now. Let's face it – email inboxes aren't the friendliest of places. It's easy to get lost among a sea of unread messages, spam, and newsletters. As much as we might like them, e-messages are often the first point of contact between businesses and customers, so keeping track of who has opened your message and when is essential for the success of your marketing campaigns.