menu
Filter by keyword
On pressing Filter by keyword (Filter menu) a pop-up window will appear. It contains the 'filter by keywords' rules.
To create a new rule please type the symbols you need to filter in Keyword field (Edit email keyword area). Choose the necessary operation (Contains or Not contains), click on Add and a new rule will appear.
To remove a rule from the list, check in the box near it and click on Delete.
Below is the filter window and the filtered search results: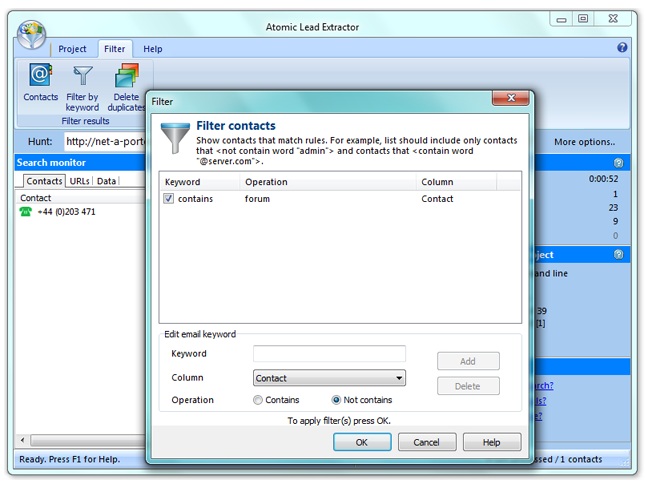 See also:
Working with Atomic Lead Extractor