menu
Limits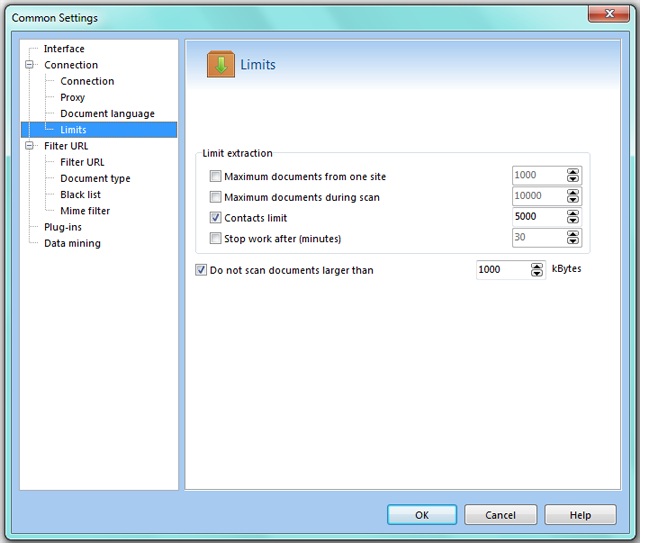 Maximum documents from one site - Atomic Lead Extractor will skip all pages on the site as soon as it reaches the page with this value (for instance, the 5000th one).
Maximum documents during scan - this value stands for the max amount of documents the program will look through during one scan.
Contacts limit - if this option is checked, Atomic Lead Extractor will not collect more then the specified number of e-mail addresses from a site. For example, if the site www.somesite.com contains 2,500 e-mail addresses, phone numbers etc and you set 1,500 in the Options, Atomic Email Hunter will skip all the pages on the site as soon as it finds 1,500th address. This option is applied for each site in the queue.
Stop work after (minutes) - you may set the searching time for the program.
Do not scan documents larger than ... kB - the max size limit for the documents to be searched in.
See also: