menu
Save Links
Atomic Lead Extractor offers you new feature - work with links.
While processing search query the program generates the list of URL's that are late used to extract contact info from.
You can find the following info at URL's tab.
URL itself, number of contacts found at this URL, number of links found at this URL.
There are several options of saving URL's.
Export Wizard allows you to save found URL's into any of the available applications.
Please note: free trial version of Atomic Lead Extractor can not save results. You have to register it first.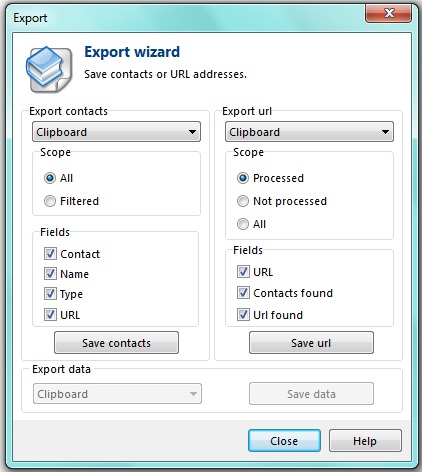 Processed - saves only processed URL's.
Not processed - saves only not processed URL's.
All - saves All found URL's.
See also: