menu
Yelp Plugin
Yelp plugin is developed to extract email addresses from www.yelp.com It is free and is already integrated in Atomic Email Hunter.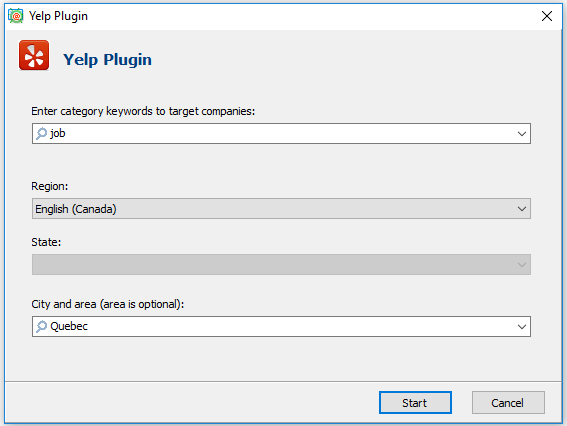 To start working with plugin, click the corresponding button on the toolbar and see its settings.
The main parameters here are:
"Region" – The search can be processed according to the country; for example, USA, Italy, Germany, France etc.
"State" – Depending on what country you have selected, a list of states (for the U.S.) will appear.
"Cities" – Select a city from the list. Email address extraction will occur only for the selected cities.
Once all of the above parameters have been set, you can enter a keyword. The email address extraction process will run according to this keyword in the chosen city/cities.