menu
Atomic Email Hunter New search
Choose a menu "Search"/ "New search" or click the control panel button "Search"/ "New search" for starting the search.
Select the kind of search you need for getting more relevant lists of email addresses. Atomic Email Hunter supports searching on site, searching by keywords and searching email addresses on site by keywords.
Enter the URL site address or type in a keyword to find the sites for processing. Press "OK" and Atomic Email Hunter will automatically process the sites and extract e-mail addresses from them.
Open "The wizard" with the help of clicking over the "Show Advanced Search options", where you can customize the searching step-by-step.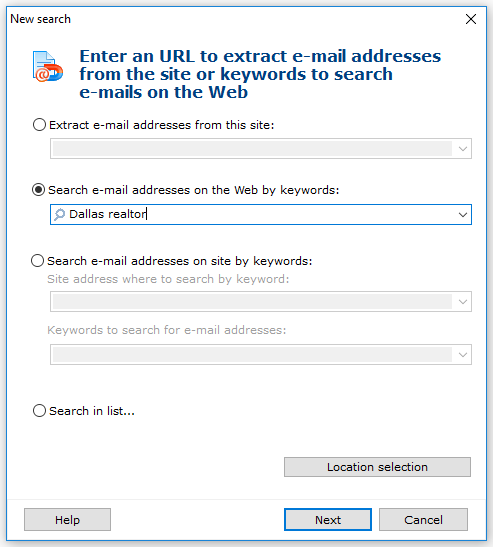 See also: