menu
HELO address
HELO address is a symbolic name of your computer used to connect to SMTP server.
You can find your HELO address in menu Settings/ Common settings/ Mailer.
Usually, Atomic Mail Sender detects HELO address automatically, but at the Local Area Networks it can not be detected correctly. In this case you are prompted to verify it. Press "Refresh Helo" button to allow Atomic Mail Sender connect to our server and retrieve it automatically.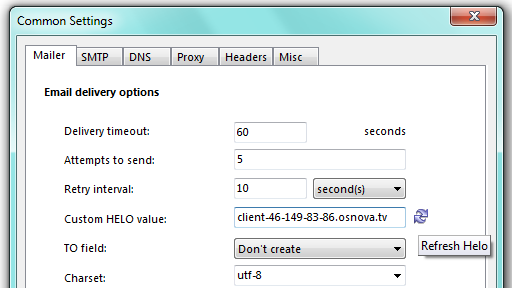 If you do not with it, please open our site www.massmailsoftware.com/ip and you will see you correct HELO address there.
See also: