menu
Sending a test message
To check the program you can send one message to one number.
If you want to see what your message will look like in your email client, you can send a test message to one recipient only. To do it, you can press "F8″ or click the "Test" button on the toolbar.
Use the new window to type the address where you want to send the message and click "Send". The message will be delivered right after that.
It's important! The email merge option never works in the test mode because you provide the email address only without any additional information. To test email merging, please send mail to a group.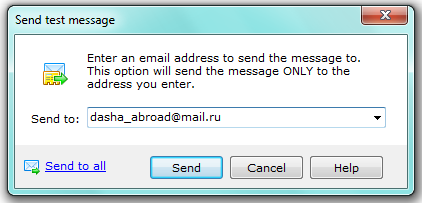 After you have entered the address press "Send". The "SMTP connection report" will be opened.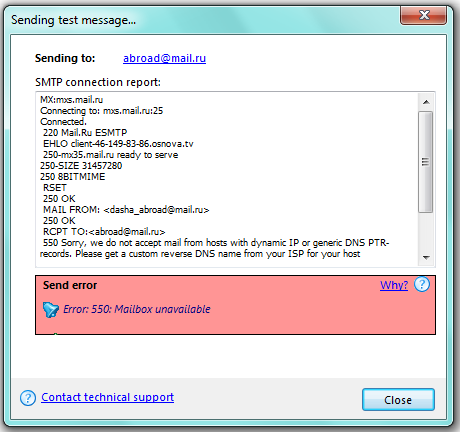 "Sending to" — the recipient's address.
"SMTP connection report" — the information and results about the requested connections.
"Send error" — the code and the short description of the problem.
"Why" —a clickable link to the "User's Manual" for a detailed explanation of the error.
"Customer support" — contact our customer support at contacts
See also: